January 29, 2020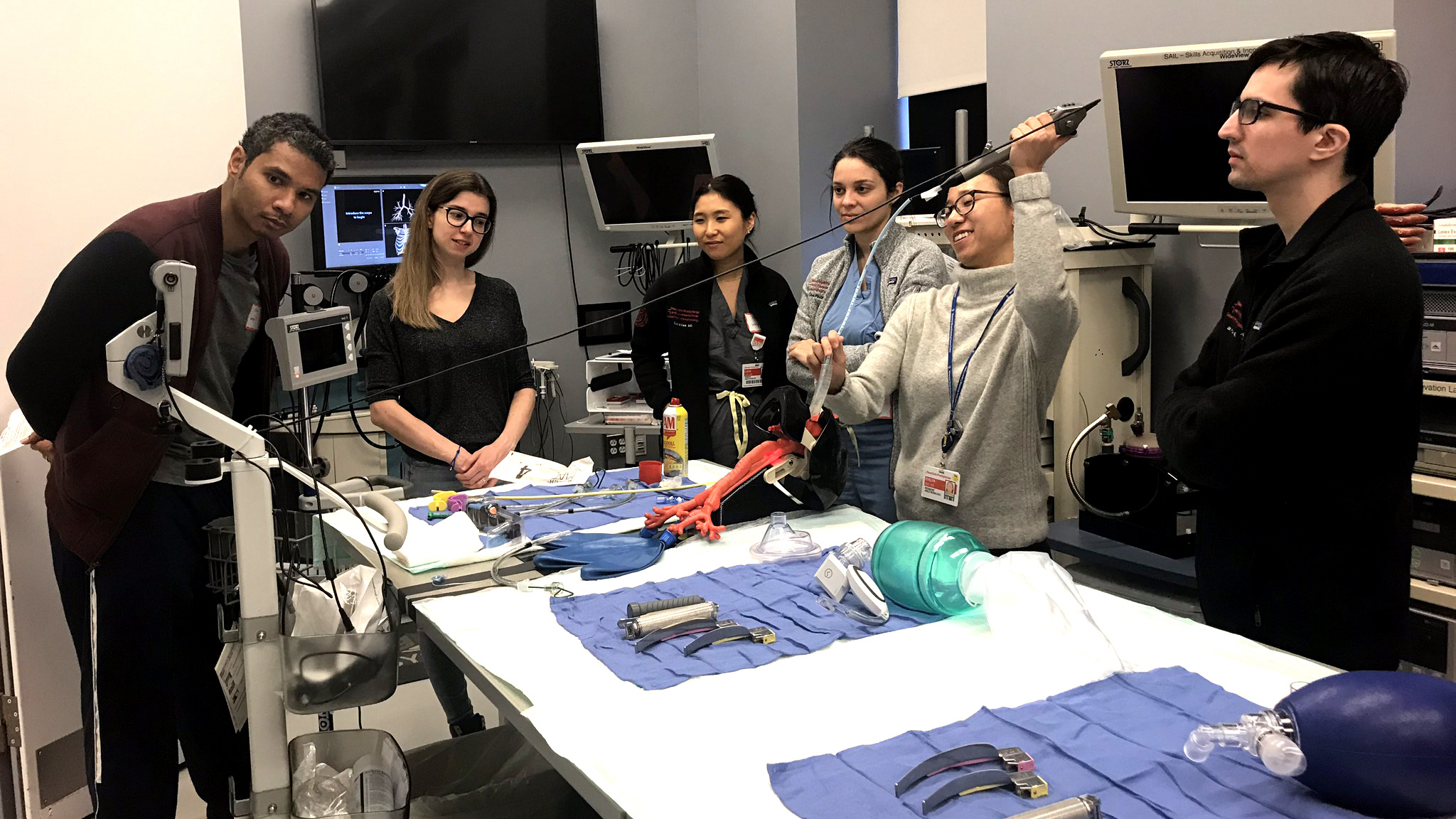 The Department of Anesthesiology's CA1 residents attended a crisis management workshop in the Skills Acquisition and Innovation Laboratory (SAIL) on January 25, 2020.
Taught by CA3 residents Drs. Evelyn Bae, Cindy Cheung, Meghan Daly, Matt Perlstein and John Rubin, the workshop gave junior residents an opportunity to practice rare airway skills, and to become familiar with using a defibrillator and other emergency equipment. 
Participants rotated among three stations, including advanced airway skills, ACLS/defibrillator and a simulation session, during which they practiced team management, leadership and communication during a crisis.
The event was organized by CA3 resident Dr. Meghan Daly, and supervised by Dr. Lori Rubin, who is an associate professor of clinical anesthesiology and the co-director of SAIL for the Department of Anesthesiology.