October 31, 2017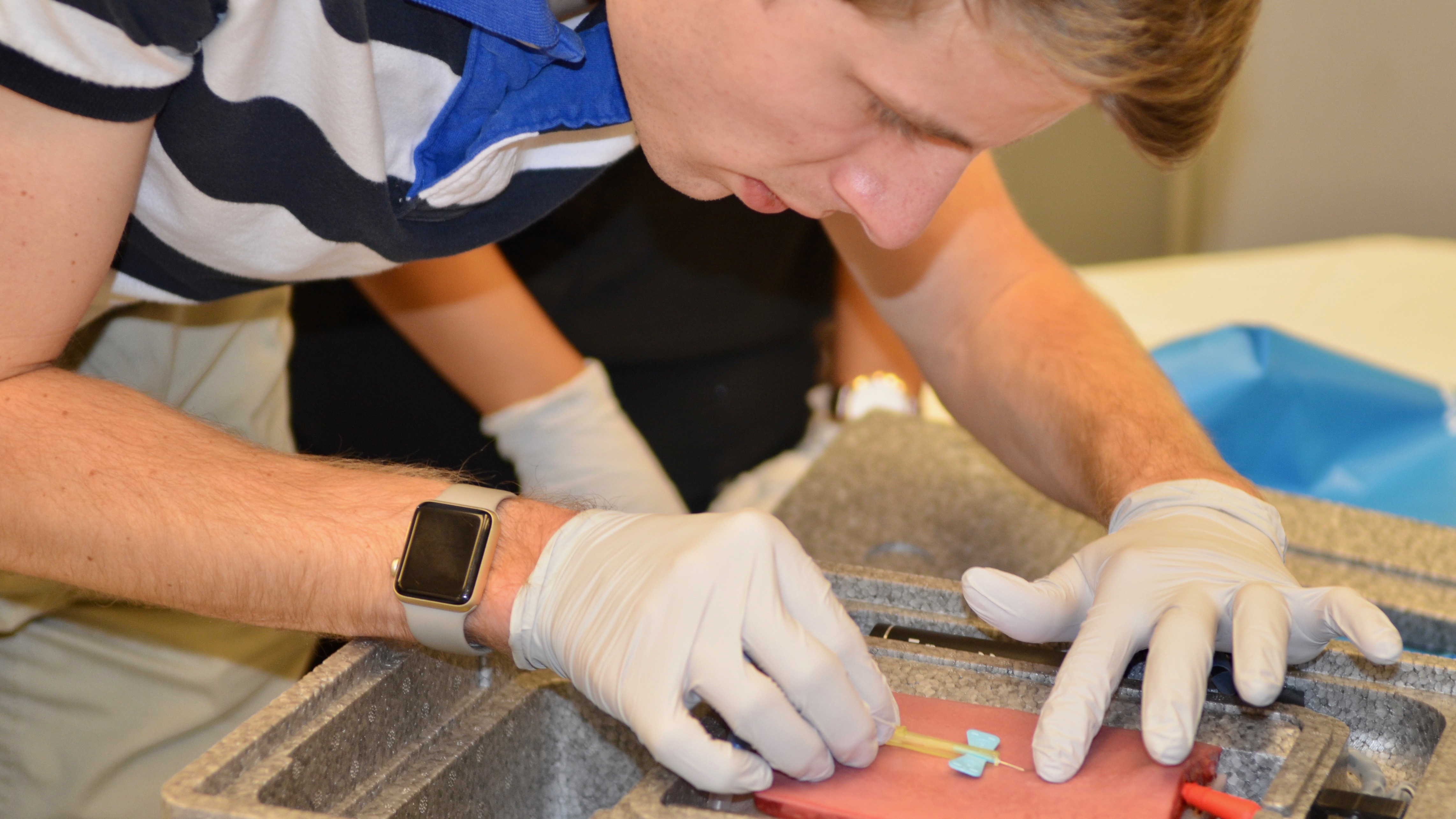 The Skills Acquisition & Innovation Lab (SAIL) welcomed medical students on October 27 to practice their phlebotomy and knot-tying skills on synthetic vascular models. 
More than 100 second-year medical students attended the two-hour session, where they also got a chance to review high-definition educational videos presented by the SAIL staff. The students rotated in groups of 50 throughout SAIL and Weill Cornell Medical College. 
"We had a high success rate for successful tasks, and a lot of the medical students had their confidence built up " said Dr. Demetri J. Merianos, assistant professor of surgery at Weill Cornell Medicine and director of the session.