May 31, 2017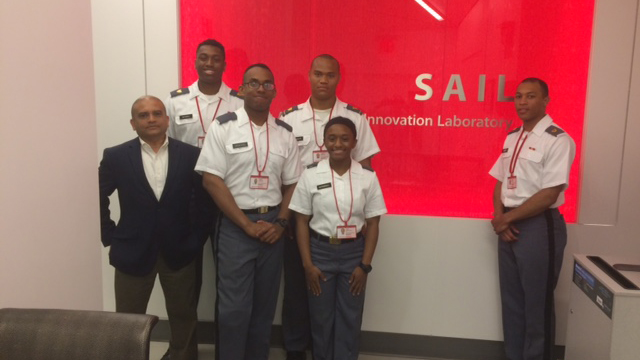 Cadets from the United States Military Academy (USMA) at West Point visited the Skills Acquisition & Innovation Laboratory (SAIL) in May through an educational invitation from Weill Cornell Medicine in collaboration with the SAIL facility. 
The full-day program was designed to expose cadets who have an interest in studying medicine to the medical health field. The visit was arranged by Dr. Anil Mukerjee, assistant professor of history at USMA and the cadet's advisor. 
During the day, the West Point cadets participated in hands-on workshops and observed surgical cases in the operating room. The successful program laid the groundwork for future collaborations.